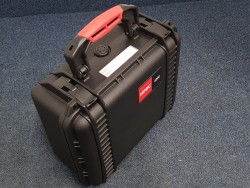 Protective Resin Cases
Ultimate protection for your valuable equipment. Ultralight, watertight HPRC protective cases provide total protection to the carried equipment against dust, water, impacts and corrosion from chemical agents. When combined with our custom foam inserts you can rest assured that there is no journey that can't be undertaken.
Contact Us Today
At Bracken Foam we are the only authorised distributors for
HPRC cases in Ireland offering the extensive range of cases and accessories. We also specialise in customised foam insert solutions. Contact us today to see how our foam fabricators can help you by calling us on +353 21 4709556, emailing us on info@foamfabricators.ie or alternatively you can simply fill out our enquires form.